●

Hydraulic inside, pressure designed, just light knock handle by wink power. It auto change to pressure enter.


●

The body and fixed clamping are unity , manufactured by FC30 iron cast, rigidity is strong not easy to change shape.


●

Slipping side of vise heat treatment up HRC 45°up, and grind precision.

---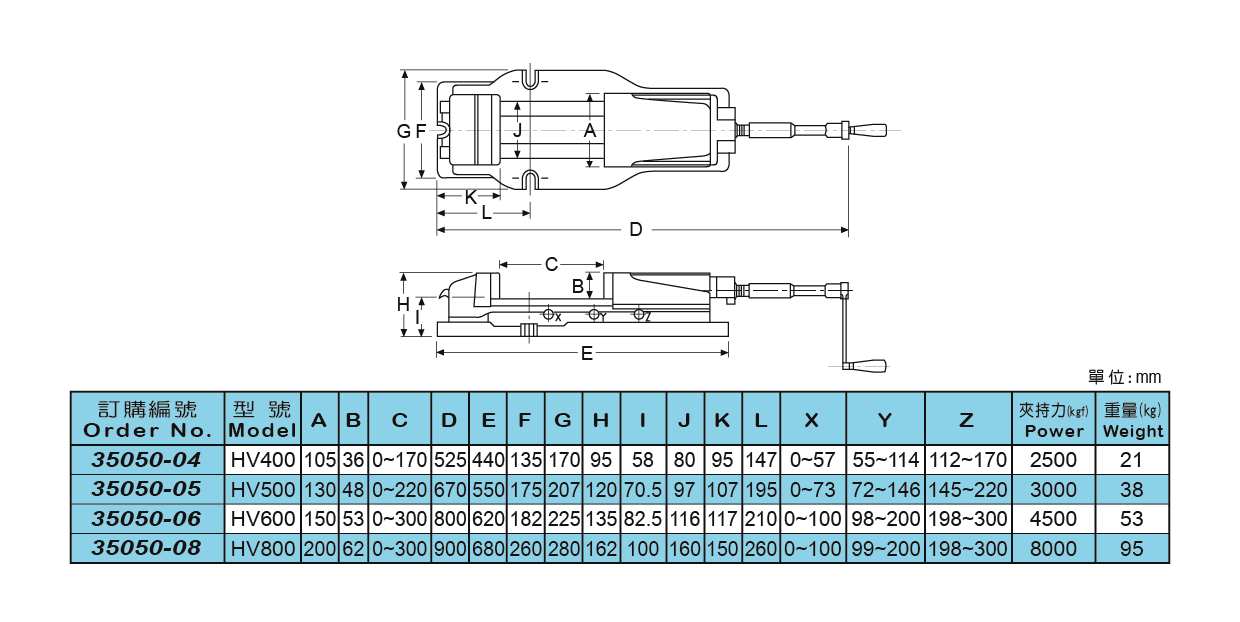 HV400 HV500 HV600 HV800